Welcome to
Got Quality Massage LLC
Providing the Finest Medical Massage in Honolulu Today!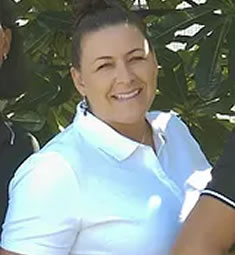 Patricia Watts Owner/LMT
Got Quality Massage LLC is a medical massage clinic located in the heart of Honolulu. We have the best therapists in Hawaii, all of which are trained and licensed in therapeutic massage therapy! We specialize in different kinds of therapeutic massage services such as medical massage, deep tissue, reflexology, and myofascial therapy. Check out our services page to learn more about what we can offer you. It will also help you better understand what works well for your situation.
Spearheading the operation is none other than our very own Patricia Watts. She is an expert in clinic massage with years of experience and training. With her, and a team of professional therapists, we guarantee results that will definitely help you recover from your injuries. Not just that, but also to relieve you from body pains and make you feel better than ever before!
Give us a call today for appointments by reaching us via phone or email. Alternatively, you can also utilize our contact form located in our CONTACT US page. Got Quality Massage LLC, the leader in Hawaiian therapeutic massage!
Medical Massage

A medical massage is a type of massage therapy that can eliminate pain, stress and/or injury in the body. We offer trained therapists who work on rehabilitating soft tissue injury. This type of massage therapy is an essential role in injury rehabilitation with a specific treatment to chronic or acute injury areas.
Deep tissue massage



Deep tissue massage will go even further to provide relief to the deepest parts of your muscles.
Reflexology



This will give you the most relaxing experience from a very specific technique used by our therapist.
Myofascial therapy

Bodywork designed to improve the structural balance and alignment delivered slowly, allowing the connective tissue to adjust to the applied pressure
CHAIR MASSAGE



Proven to increase employee performance, reduce absenteeism, reduce stress, increase energy and creativity and then increase staff morale and motivation.